$10,000
Goal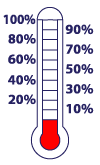 Support Youth Service
Rotary is committed to providing youth both at home and around the world with resources they need to succeed. Beginning at the middle school level, Rotary sponsors numerous activities and community service projects that help develop strong, confident and ethical leaders who have the ability to solve problems and manage conflict. Through these activities youth can understand the importance of "Service Above Self", which is also the motto of Rotary.
Send a Student to LEAD

Leadership, Ethics, Aspirations, Determination (LEAD) is a weekend camp for 8th graders that inspires big dreams and helps these students learn critical goal-setting techniques for the future.

Your gift of $250 will send one student to LEAD.

Send a Student to RYLA

Rotary Youth Leadership Award (RYLA) is a 3-day camp that brings together talented high school juniors from across San Diego county to participate in a program that focuses on leadership fundamentals, ethics, cultural awareness, communication skills and self-esteem.

Your gift of $350 will send one student to RYLA.

Model United Nations

Rotary Club of Del Mar sponsors high school students to attend Model United Nations where students act as delegates for UN Member Nations in a mock General Assembly and debate. Through Model UN, students have the opportunity to address real world resolutions concerning a range of global issues.

Scouting

Rotary Club of Del Mar provides financial support for projects carried out by Boy Scout Troop 713, Carmel Valley Girl Scouts and Cub Scout Pack 728. In particular, we provide matching funds for a variety of Eagle Scout projects. The scouts provide important volunteer support at Club events and community projects.

Youth Music Contest

Each year Rotary District 5340, which includes all Rotary clubs in San Diego County and part of Imperial County, hosts an instrumental music competition open to high school students. Each Rotary club hosts a competition to select representatives to compete at regional and final concerts. Contribute to awards for these talented musicians to nurture the love of music among student musicians and provide valuable competition experience.

High School Robotics Club

Rotary Club of Del Mar is a proud sponsor of the Millennium Falcons, a student-led Robotics Club at Torrey Pines High School. Club members learn robotic design techniques while building a robot to compete at regional and national competitions. They also create and manage the substantial budget needed for building costs and supplies, travel to competitions, publicity, and outreach activities to mentor local elementary students in the art of robotics.

Scholarship Support

The Rotary Club of Del Mar helps students achieve their academic potential by awarding individual scholarships to students at local high schools and those studying at Mira Costa College, as well as to support scholarships provided by the Mexican American Educational Grant Award (MAEGA).

Unrestricted Donation

If you would like to support all Youth Service Committee activities you can make a donation in this box, and it will be used at the Committee's discretion, but still allocated to Youth Service.
---
We Are Grateful to Our Generous Donors
| | | | |
| --- | --- | --- | --- |
| Platinum: $1,000+ | Gold: $500 to $999 | Silver: $200 to $499 | Bronze: Up to $199 |
| | | | |
---
We Thank Our Generous In-Kind, Auction and Raffle Donors
---
We Thank Our Longtime Food & Beverage Supporters
---
We Thank Our Committee Members Who Helped Organize This Event
---

Web site design by Philippe Lamoise, D2G