$10,000
Goal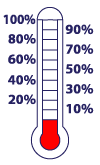 Support Community Service
Rotarians are the first to jump in to serve their local communities. San Diego's North County has pockets of people who are in need, and these pockets have grown as we face the challenge of the Covid-19 pandemic. Rotary Club of Del Mar engages in multiple efforts that make a substantial community impact.
COVID 19 Relief

Many San Diego County students are affected by the Covid-19 pandemic. Grants from Rotary Club of Del Mar provide a lifeline to these students and provide resources so they can maintain financial stability and continue their academic pursuits.

La Colonia Christmas Party

Every child deserves to be spoiled a bit during the holidays. Rotary Club of Del Mar hosts an annual Christmas party complete with activities, crafts, gifts and food for the children and families of La Colonia in Solana Beach.

Del Mar Lifeguards

Members of the Del Mar lifeguard team are highly trained to keep the 2.5 mile stretch of beach in Del Mar one of the safest in San Diego County. The Rotary Club of Del Mar supports our lifeguards by supplying state of the art, lifesaving equipment that helps keeps Del Mar beachgoers safe.

Canine Companions

Rotary Club of Del Mar supports Canine Companions for Independence (CCI), a non-profit organization that enhances the lives of people with disabilities by providing highly trained assistance dogs at no charge to the recipient. We provide sponsorship support for CCI's annual fundraiser.

Nativity Prep Academy

Nativity Prep Academy (NPA) is the only independent, tuition-free Catholic school in San Diego. Rotary Club of Del Mar contributes financial and hands-on support to NPA, a middle school that provides long-term support to its students. Beginning in elementary school and continuing through college, NPA offers critical guidance for these students, who will all be the first in their family to pursue higher education.

Unrestricted Donation

Unrestricted donations allow the Rotary Club of Del Mar Community Service Committee to support a range of local needs including volunteering for Rise Against Hunger and assembling holiday baskets for Community Resource Center, as well as making much-needed repairs to community gems like the Del Mar clock, helping with trail management at the San Dieguito River Park and assisting Del Mar seniors with home projects.
---
We Are Grateful to Our Generous Donors
| | | | |
| --- | --- | --- | --- |
| Platinum: $1,000+ | Gold: $500 to $999 | Silver: $200 to $499 | Bronze: Up to $199 |
| | | | |
---
We Thank Our Generous In-Kind, Auction and Raffle Donors
---
We Thank Our Longtime Food & Beverage Supporters
---
We Thank Our Committee Members Who Helped Organize This Event
---

Web site design by Philippe Lamoise, D2G