Support La Colonia Families through Boys & Girls Clubs of San Dieguito
Donations made for the items below will be administered and distributed by
our charity partner Boys & Girls Clubs of San Dieguito
$10,000
Goal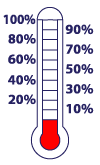 | | |
| --- | --- |
| | La Colonia de Eden Gardens in Solana Beach was founded in the 1920's by Mexican farmers who worked on farms in neighboring Rancho Santa Fe. Just north of the racetrack, La Colonia is one of the oldest neighborhoods in Solana Beach. Today, many La Colonia residents work in the service industry including restaurants, housekeeping and gardening. Many of these jobs were affected by the stay-at-home order, leaving residents with deepening financial insecurity. |
Homework Help & Mentoring

Historically, many La Colonia parents face challenges in helping their children with homework and projects for school. Boys & Girls Clubs of San Dieguito serves as a vital partner in education by providing year-round assistance to these families in the form of one-on-one tutoring and valuable technology that help these children excel in school. However, Boys & Girls Clubs of San Dieguito has suffered significant reductions in both staff and donations in the face of the COVID-19 outbreak.

Your gift will support daily one-hour virtual tutoring services delivered by trained and trusted members of Boys & Girls Clubs of San Dieguito staff for one youth for one month.

Educate a Youth

Virtual learning is now a vital component of the learning environment while schools remain closed in observance of stay at home orders. Many La Colonia families lack resources to provide computers and internet access that are required to participate in online learning. Although the local school district issued devices to all enrolled students for the 2019-2020 school year, when June arrives the students must return this equipment.

Your gift will provide La Colonia youth with the necessary equipment including devices and online access to keep current with their academic curriculum and prevent the "summer slide."

Keep a Youth Connected

Many La Colonia families do not have internet access in their homes. For students to continue on-line learning, the internet is crucial. Cox offered eligible families free internet service through July 15, but thereafter the rate increases to $9 per month. For many of these families, $9 could mean one fewer meal they could buy. Your gift will give a youth internet access needed to reach online learning resources through the end of 2020.

Help Ease Their Struggle

Many La Colonia residents work in the service industry and live paycheck to paycheck. The current crisis has left many families without reliable income and as stay at home orders continue, their financial insecurity deepens. Your gift will be translated into VISA gift cards that families can use to cover fundamental expenses like groceries, rent, utilities, and car payments.
---
We Are Grateful to Our Generous Donors
| | | | |
| --- | --- | --- | --- |
| Platinum: $1,000+ | Gold: $500 to $999 | Silver: $200 to $499 | Bronze: Up to $199 |
| | | | |
---
We Thank Our Generous In-Kind, Auction and Raffle Donors
---
We Thank Our Longtime Food & Beverage Supporters
---
We Thank Our Committee Members Who Helped Organize This Event
---

Web site design by Philippe Lamoise, D2G